Join us for an amazing Weekend!
A must for all Anglo families living in Israel!
See our Promo video below!

Access to top mechanchim!
Fabulous program!
Beautiful accommodations!
Uplifting atmosphere!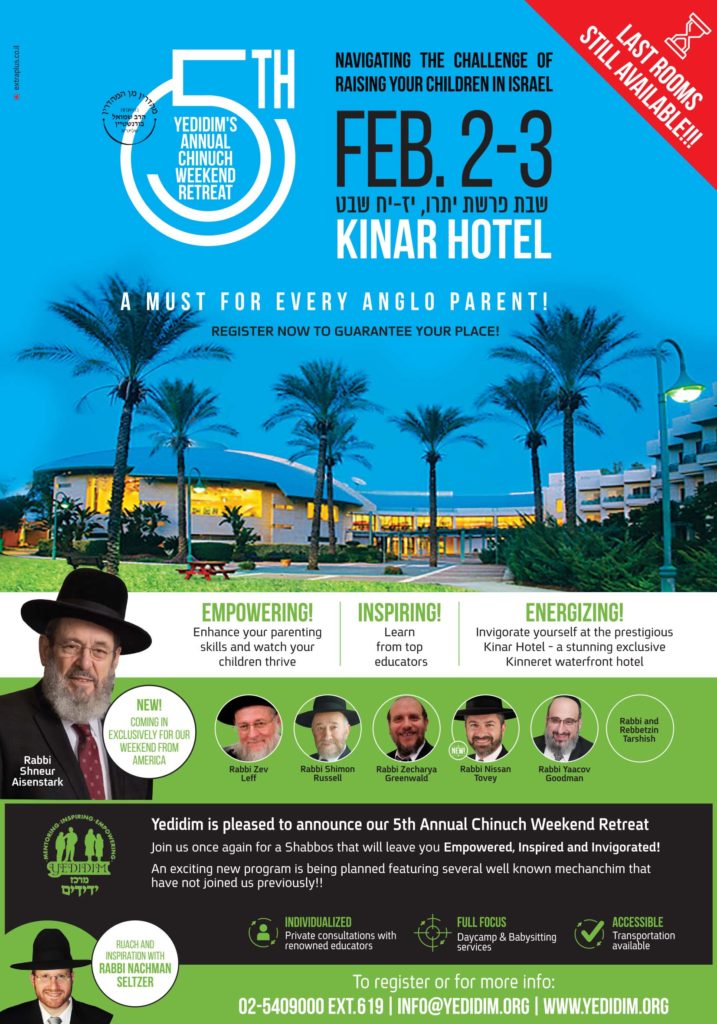 View our fantastic program!
(Click the arrows on the side to flip through it)
All of this at an affordable price with comfortable payment arrangements!
See below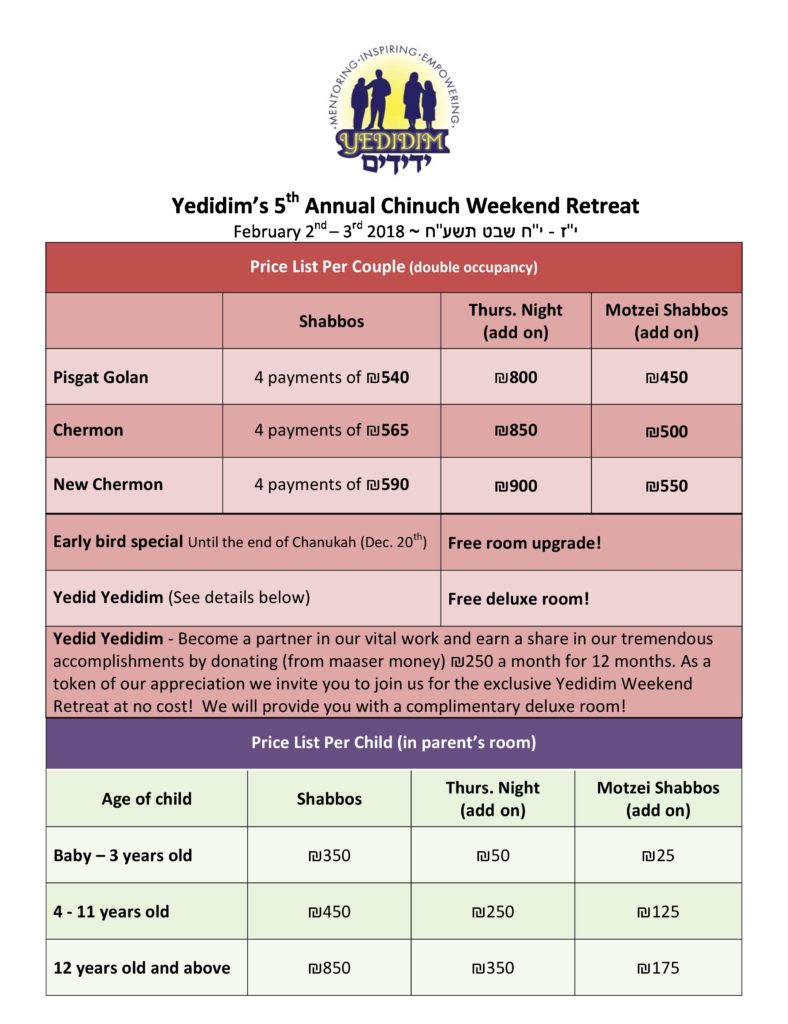 For more information or to register please fill out the form below and a representative will contact you
Or call our office at 02-540-9000 ext. 619