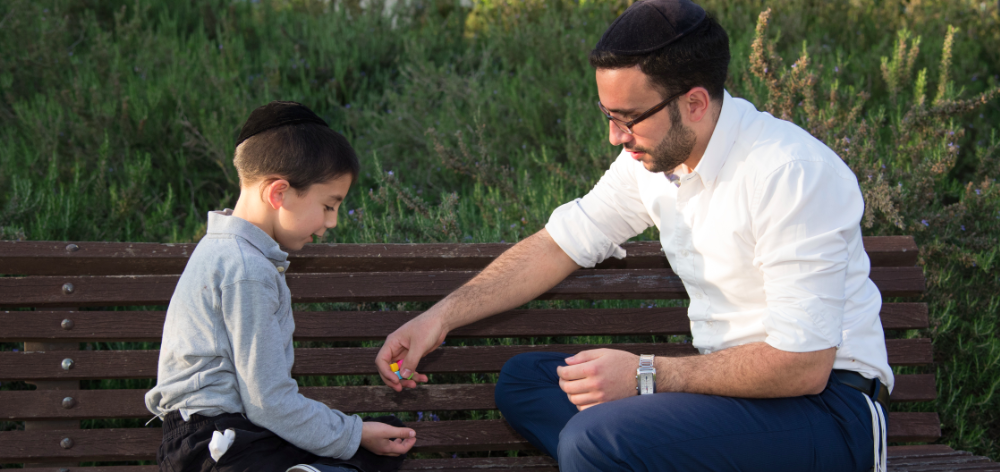 Mentoring English Speaking Children in Israel
Mentoring is one way of saving English speaking children in Israel. Parents hope that their children will grow up happy, productive and healthy. They want their children to have skills that will contribute to their well-being and to the welfare of their family and community. Developing these skills in children doesn't happen overnight. Children from homes with unstable parents, youngsters with emotional problems and those from single-parent homes can benefit from mentoring by caring adults.
How Mentoring Helps Young People
Mentors, along with parents, help children bring out their strengths. They are compassionate, listen well and teach young people how to live a righteous life. Mentors are not there to fix youngsters, but to help them attain their full potential. They are not a therapist or a foster parent. Mentors enforce confidence, character, competence, connection and contribution to self and community. They help develop young people into a considerate and productive individual.
Without immediate involvement by compassionate adults, young people could make choices that might harm their future. Caring adults provide friendship, constructive examples, support and reinforcement to children. Their presence is a powerful tool that can help youngsters realize their aptitude and succeed in life.
Positive interaction and encouragement from mentors have changed the attitude and life of many young people. Mentors can also teach troubled young people a new activity to provide them with a new focus and encourage them to build self-esteem.
Why the Youth Needs a Mentor's Support
Mentors help young people determine their goals and find ways to attain them. The expectations of every child will differ and the job of a mentor is to support the growth of a flexible relationship that meets the child's needs. Mentors can bring new hope to youngsters through mentoring. They teach young people to respect themselves, their family and other people, support positive choices and academic achievement, introduce them to new ideas and promote high self-confidence.
Some youngsters spend their waking hours without any supervision or companionship. A study revealed that young people who meet with their mentors on a regular basis are 27 percent less likely to start drinking alcohol and 46 percent less likely to begin taking illegal drugs. Mentoring helps young people change their life by looking up to their mentor. Youngsters who meet with their mentors regularly don't show any psychological problems such as withdrawal from society and depression. They become more responsible and get along with other people without problems.
Mentors provide youngsters with a supportive and positive place where they can spend their free time. With the support of their mentors, young people learn to acknowledge their errors, take responsibility for their actions, accomplish their obligations and make positive choices. They take control of their lives and realize that they can accomplish more than what they have thought. Mentoring children will help them transform their way of life and live a happy and positive future. Help children achieve their full potential and live the live they deserve.